Protect-o-Burn's powerful, always-on, Self Expanding Fire Fighting Foam (
SEFFF

)...

is now available in Fluorine Free.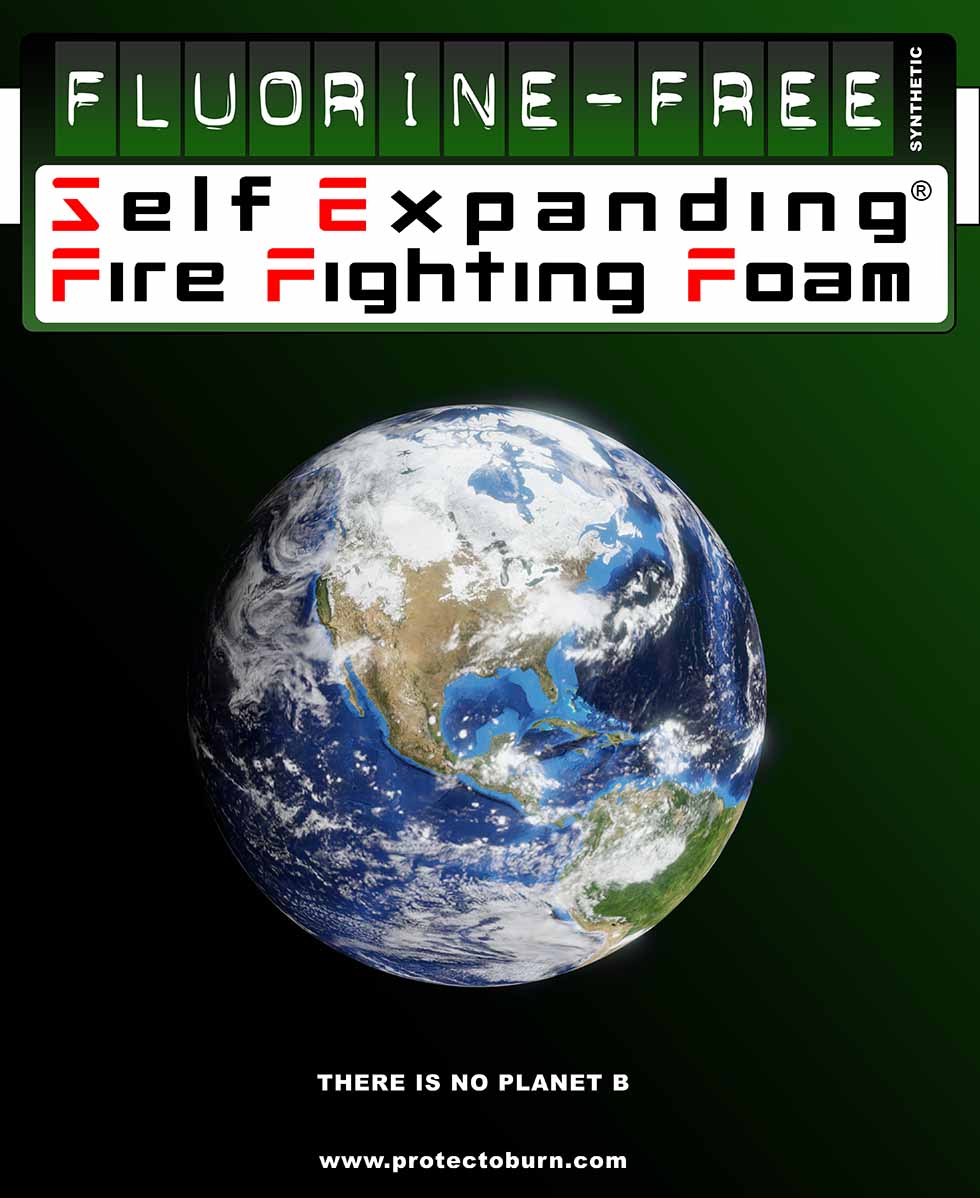 As mankind's technical and scientific knowledge continues to grow and advance, so too do our responsibilities change towards one another and to the environment that must sustain the generations to follow. Protect-o-Burn is committed to eliminating all environmentally harmful chemicals and fire fighting practices and is therefore proud to announce that we have a listed, Fluorine Free patented Self Expanding Fire Fighting Foam (SEFFF) available for purchase.
Importantly, it is peer-reviewed and guaranteed to perform to the same high standards you have come to expect from Protect-o-Burn.
Going - and - Doing... what no other extinguishing medium can do.
Contact sales@protectoburn.com for more on how Protect-o-Burn's Self-Expanding Fire Fighting Foam can solve your red-line risk management headaches, today.